October 15, 2018
---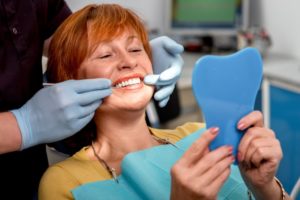 Seeing your dentist before 2018 ends is a great way to get your money's worth from your dental insurance plan. Checkups, cleanings and standard treatments like fillings and root canals are all easier to afford when you have coverage.
Dental Insurance: an Underappreciated Benefit
Timely dental treatment is just as important to your well-being as any other aspect of your physical health. That's because the teeth and gums your first line of defense against problems like infectious disease. But it's up to us to defend them against threats like these:
A cavity is a sure sign that decay-causing bacteria is active in your mouth. Left untreated, the problem will only get worse.
Plaque and tartar. These contaminants can increase your risks for not only tooth loss but many other health problems.
Inflamed or infected gums. Even a mild case of gingivitis can progress into periodontal disease unless it's caught in time.
Most forms of dental insurance cover critical forms of care such as these:
Regular checkups. All of us should see the dentist at least twice a year for a complete oral examination including x-rays or digital imaging scans.
While brushing and flossing are important, keeping plaque and tartar under control requires periodic professional cleanings.
Fillings and root canals. Prompt treatment is crucial for preventing a cavity from turning into a serious infection. While extractions are sometimes necessary, it's always better to save the tooth through a filling, root canal or bridge.
While you're at the dentist, make sure the office has your current healthcare information. Do you have young children? You should also take this opportunity to schedule their next appointments.
No Coverage? Options Are Available
Millions of Americans lack dental insurance, either for economic or other reasons. If you're in this situation, then don't despair. You have options for getting the care you need. These include:
If your employer doesn't offer coverage, then you may be able to purchase a private plan. Check websites for companies like Delta Dental and Aetna for rates and other information.
Ask your dentist if he or she will let you make payment arrangements. Many offices are happy to do this for people needing basic care.
There may be a clinic in your area that offers free or reduced-cost treatment. Check with a community volunteer or social worker to find out more.
Most dental schools provide care to the local community. All work is performed by dentists in training and supervised by experienced instructors.
Many banks and finance companies offer lines of credit for people needing medical and dental services. This is a great way to pay for advanced therapeutic options like implants and other types of restoration.
Members of organizations like AARP are entitled to special discounts on dental care. Check the organization's website or contact a representative directly.
Modern dental care is one of the great advantages of living in the 21st century. Show your appreciation for this benefit by make an appointment to see your local dentist today. You'll look back on the decision with plenty of reason to smile.
About the Author
Doctor Ryan Eskridge is been practicing dentistry for 14 years. He earned his dental degree from Dawson Academy in St. Petersburg Florida. You can reach his office online or by calling (614) 792-0063.
Comments Off

on Why You Should See Your Dentist before the End of 2018
No Comments
No comments yet.
RSS feed for comments on this post.
Sorry, the comment form is closed at this time.