Replace Missing Teeth – Powell, OH
Permanently Close the Gaps in Your Grin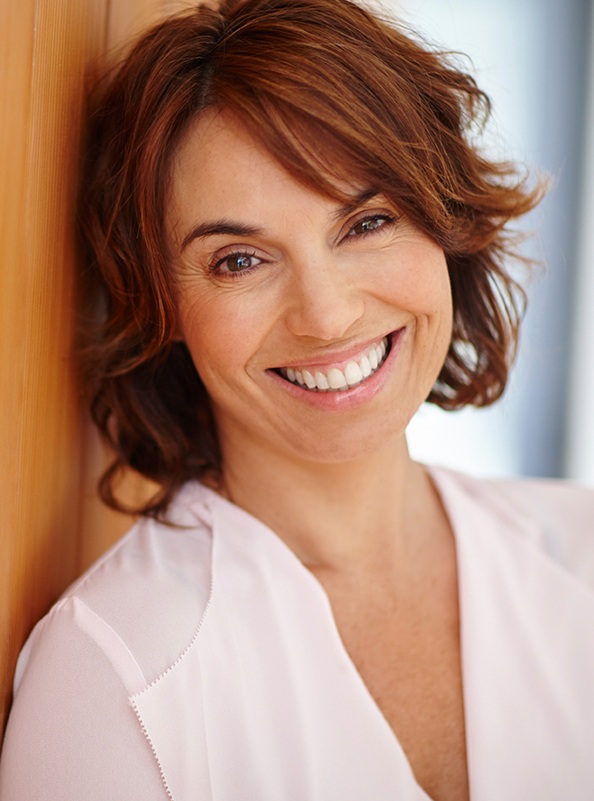 A missing tooth is problematic in and of itself due to the impact it has on your ability to chew comfortably and talk clearly. But that's just the beginning. Toot loss can easily lead to the remaining teeth shifting out of place, exposing the gums to infection and increasing the risk of oral health issues. In time, you'll likely find yourself with even more empty space in your smile! To keep your grin intact, contact Dr. Eskridge to ask about options to replace missing teeth in our Powell, OH dental office.
Why Choose Wedgewood Complete Dentistry for Tooth Replacement?
State-of-the-Art Dental Implants Available
Long-Lasting, Beautiful Bridges and Dental Crowns
Convenient Early and Late Appointment Hours
Dental Bridges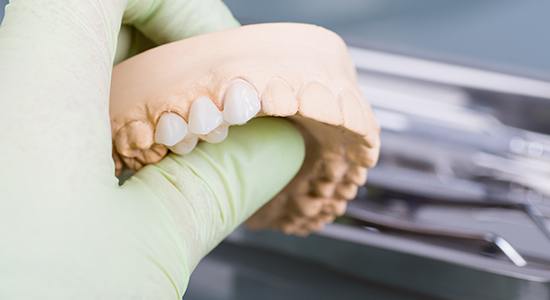 For those looking for a non-removable solution for a single tooth or several teeth in a row, we can recommend dental bridges. Thanks to using your natural teeth for support, dental bridges are highly stable and sturdy, and you can comfortably use them to bite and chew without worrying that they'll slip at the wrong moment. Bridges are typically used to replace up to four consecutive teeth in a row, and they last about 10 to 15 years on average with the right care.
Dentures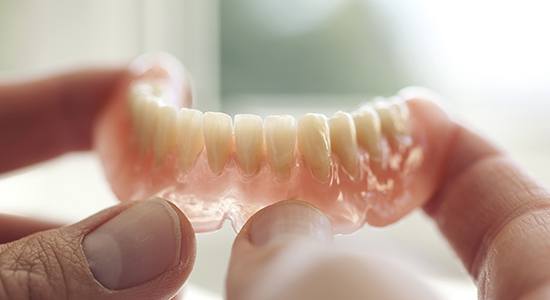 Today, many patients still prefer the familiarity and convenience of traditional dentures, and we'd be happy to create a customized prosthetic. A full denture is designed to replace a full arch of teeth, while a partial denture restores a unique arrangement of teeth. Both dentures are removable for easy cleaning and more comfortable sleep.
Dental Implants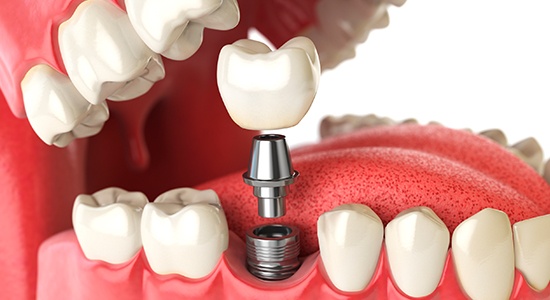 With dental implants, the way that dentists think about tooth loss has changed. In addition to replacing the top part of the tooth, we are now able to do something about the missing roots that once stimulated the jawbone. Implants hold new teeth in place and help keep the jawbone healthy. At Wedgewood Complete Dentistry, we can help you transform your smile for the better with this state-of-the-art solution!
Full Mouth Reconstruction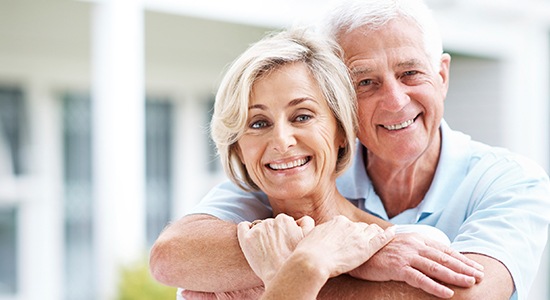 When your dental problems are, severe one treatment may not provide the help you need, it's time to visit our Powell dental office to learn about full-mouth reconstruction. Our skilled doctors can perform an in-depth evaluation and then sit down with you to discuss your needs. What do you want to achieve from dental work? Do certain procedures make you feel nervous? Is scheduling multiple appointments a problem for you? We'll develop a personalized full-mouth reconstruction plan that restores your smile's health and beauty in the most ideal way.