Porcelain Veneers - Powell, OH
A Brand-New Smile in Just a Few Visits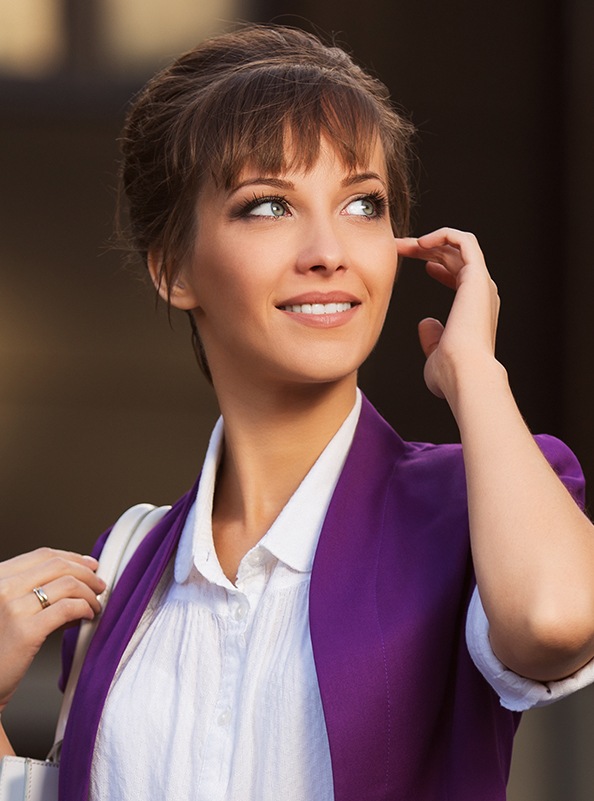 At Wedgewood Complete Dentistry, we strive to create healthy teeth and gums. However, we understand that the appearance of your smile is equally as important. Unfortunately, few people are naturally born with one. As a result, the imperfections can make you feel insecure. To resolve discoloration, abnormally shaped teeth, or minor alignment issues, your cosmetic dentist in Powell can help. Dr. Ryan N. Eskridge can transform your smile with porcealin veneers in our Powell, OH dental office.
Why Choose Wedgewood Complete Dentistry for Porcelain Veneers?
Bright, Fully Personalized Dental Restorations
Long-Lasting Tooth-Colored Materials
Dental Office That's Open Early and Late
Minimally Invasive Procedure
Veneers are among one of the most popular cosmetic treatments because it involves a minimally invasive procedure that provides drastic results. Thin shells are bonded to the front side of the teeth to cover imperfections, such as tough discoloration, chips, or cracks. Overall, they make your smile appear shapelier and more proportionate—perfect if you have abnormally shaped teeth.
If you suffer from tough tooth discoloration that will not respond to traditional whitening treatments, veneers will help you get a bright, white smile. In some cases, they can even be used as an alternative to braces by making the teeth appear straighter.
Restore Your Confidence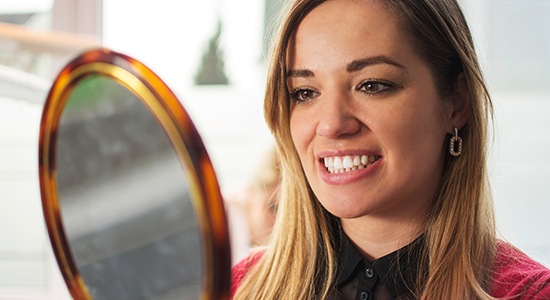 As long as your underlying teeth are healthy, you are often a candidate for the procedure; however, you will still require a consultation to ensure that they are right for you. After a customized treatment plan is created, you will be scheduled for the first phase of the procedure. This will involve cleaning your teeth and lightly etching their surface. This is necessary because the veneers must sit flush.
Then, impressions are taken to create your veneers according to your specifications, including the size and color. They are sent to a dental lab to develop them with precision. While you wait, temporary ones will be attached to your teeth. In about two weeks, you will return to the dental office to have your permanent veneers bonded in place.
In as little as two appointments, you will drastically improve the appearance of your smile. With the right care, your results can last for an average of 7 to 15 years before needing to be replaced. Caring for them is easy using nonabrasive products and taking precaution to prevent chips or cracks, such as avoiding using your teeth as tools or biting your nails.
Invest in Your Smile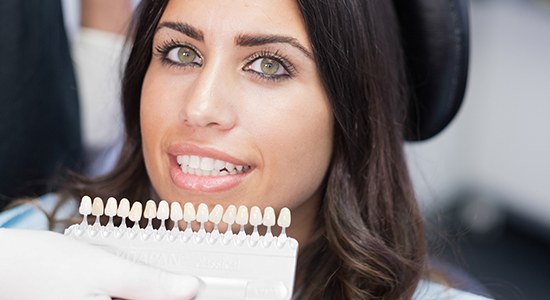 With veneers, you will achieve natural-looking results. While you are probably concerned about the cost, your dental benefits may cover a portion of the treatment. The amount you will have to pay will vary depending on how many veneers are needed. To help cover any out-of-pocket expenses, we accept third-party financing.
Get a Flawless Smile Today!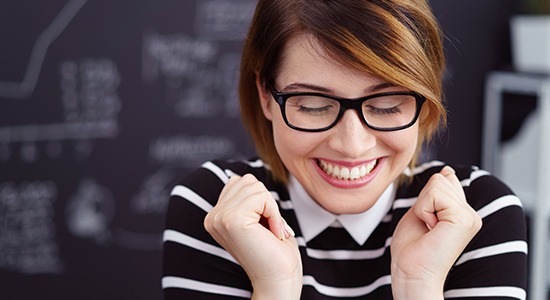 If you are ready to invest in your confidence, it is time to see if veneers are the right option for you. After evaluating your teeth and discussing your desired results, we will help you achieve the beautiful smile that you have always wanted.
Start your journey to a flawless smile today! Contact Wedgewood Complete Dentistry to schedule your consultation.