TMJ Therapy in Powell, OH
Relieve Jaw Pain & Renew Function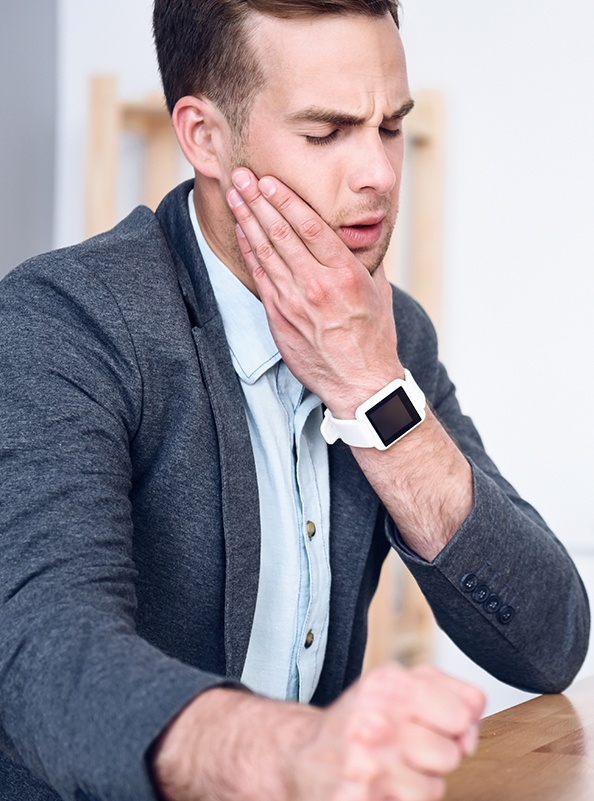 Have you heard of the temporomandibular joints? Commonly referred to as TMJ, these areas may be small, but they serve a crucial function by connecting your lower jaw to your skull and assisting with opening and closing the mouth. Unfortunately, even a slight misalignment can lead to near-debilitating pain and other unpleasant symptoms. At Wedgewood Complete Dentistry, Dr. Ryan Eskridge takes this problem very seriously, and we want to provide our patients with much-needed relief as soon as possible thanks to TMJ therapy in Powell, OH.
Why Choose Wedgewood Complete Dentistry for TMJ Therapy?
Early Morning Appointments Offered
Variety of Personalized Treatments
Experienced Dentist and Trained Staff
How Do I Know If I'm Suffering from TMJ Disorder?
Common indicators include:
Constant, serious headaches
Jaw stiffness
Issues fully opening and closing the mouth
Constant ringing or pressure in the ears
Persistent pain in the head, face, or neck
Causes of TMJ Discomfort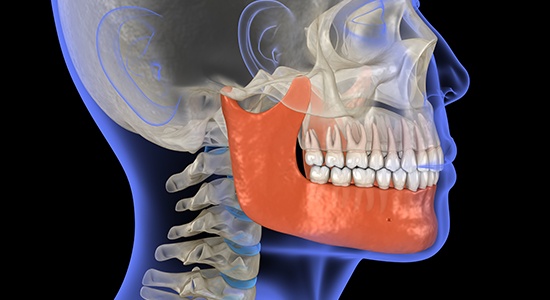 Trauma
Irregularities in the occlusion, or bite
Clenching or Grinding of the Teeth
Stress
Obstructive Sleep Apnea (OSA)
Your Options for TMJ Care
Here in Powell, our doctors offer an in-depth TMJ assessment that evaluates the joint tissue at the "hinge" of the jaw. Initially, our doctors will alleviate the pain you have been experiencing so you are more comfortable. Following the initial TMJ therapy, we will use detailed records of the joint and bite to address the underlying causes of pain and joint breakdown. Possible treatment to create long-term stability and comfort may include a personalized mouthguard to prevent nighttime clenching and grinding (bruxism), an adjustment of the bite, restorative therapy or orthodontic treatment.
Contact Us to Learn More About TMJ Therapy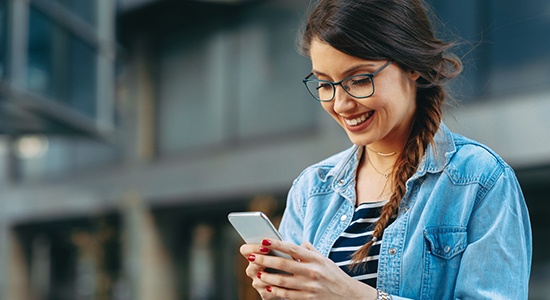 At Wedgewood Complete Dentistry, our team understands the importance of a healthy, normally functioning TMJ and has extensive training in the diagnosis and treatment of TMJ disorders. Please contact our Powell, OH dental office today if you are experiencing any of the symptoms so we can schedule time for a TMJ therapy consultation. Our dental team is committed to providing thorough, personalized care here at Wedgewood Complete Dentistry, and we love welcoming entire families. We also serve the nearby areas of Dublin, Shawnee Hills, Lewis Center, Westerville, and beyond.