Dental Implants - Powell, OH
Completely Replace Lost Teeth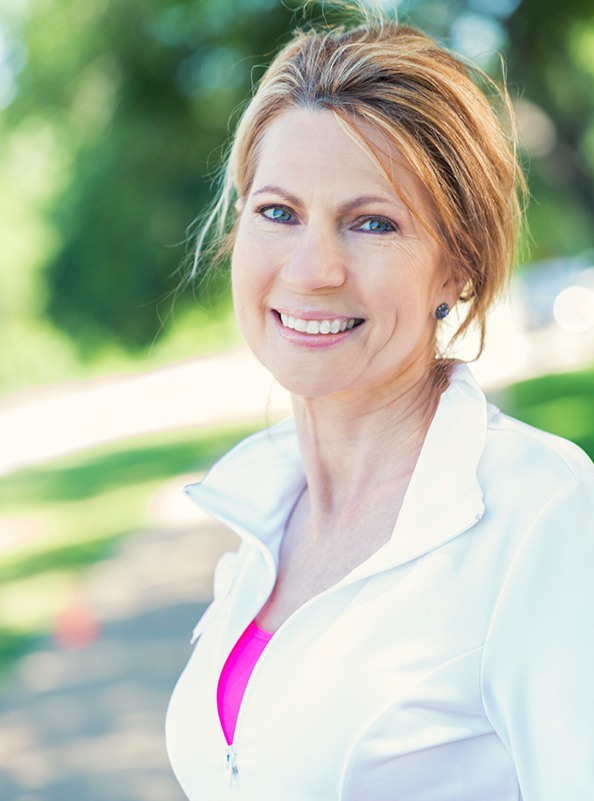 Losing one or more teeth is a serious event, and one that leads to oral health problems and a damaged sense of self-confidence. If you're struggling with gaps in your beautiful smile, please don't hesitate – contact Wedgewood Complete Dentistry today so that we can provide you with the support and skilled care you deserve. Powell dentist Dr. Ryan Eskridge offers several reconstructive solutions, but our team strongly recommends dental implants for Powell, OH dentistry patients. This technique is a step above the rest, providing patients with valuable health benefits, long lasting strength, and a virtually seamless appearance.
Why Choose Wedgewood Complete Dentistry for Dental Implants?
Partnered with Powell's Best Oral Surgeons
Technologically Advanced Dental Office and Expert Dentist
Early and Late Appointment Times for Your Convenience
What is a Dental Implant?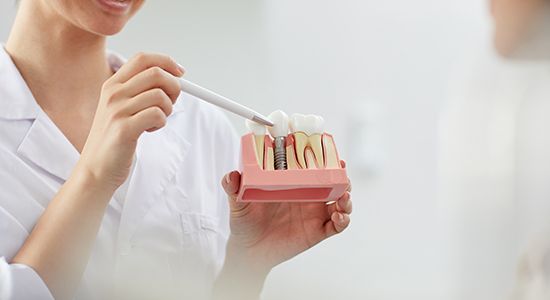 A dental implant is comprised of three main components: the implant post, the abutment, and the restoration. The implant post is inserted into the jaw so that it can act as a new tooth root, eventually fusing with the bone around it. Its main purpose is to serve as support for the restoration, which can be a single crown, a bridge, or even a full set of dentures. The abutment is a special piece that connects the restoration to the post.
Benefits of Dental Implants
More than 5 million dental implants are placed by dentists in the U.S. each year. Once you understand all the benefits they come with, it is easy to see why they are so popular — they are truly the gold standard in tooth replacement. Because they rebuild missing teeth from the roots up, they provide advantages that dentures and dental bridges simply cannot offer. They have the potential to significantly improve your daily life and your health.
Day-to-Day Benefits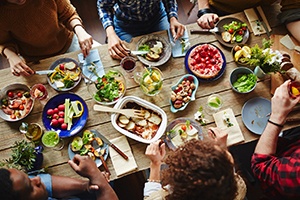 The benefits of dental implants in Powell for daily life include:
Lifelike tooth replacement. A fully restored dental implant is virtually indistinguishable from a real tooth, and it feels like it's a natural part of your mouth. Dr. Eskridge carefully designs restorations so their size, shape, and color perfectly complement a patient's oral anatomy and facial features.
Held firmly in place. Dental implants aren't prone to the same slipping as traditional dentures, and since they're a permanent part of your mouth, you never have to remove them for cleanings (depending on the type of restoration you have).
Limitless food options. Dental implants provide a strong bite force that can stand up to virtually any food, including things like apples, corn on the cob, and tough meats.
Easy maintenance. In many ways, caring for dental implants is similar to caring for natural teeth. You need to pay attention to oral hygiene, regularly visit your implant dentist in Powell, and avoid risky behaviors (such as playing sports without a mouthguard) that might harm your new smile.
Health Benefits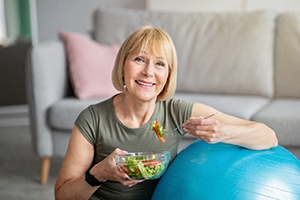 Dental implants in Powell can benefit your head-to-toe wellness! A few of the ways in which they can bolster your health include:
Jawbone preservation. Bone deterioration in the jaw is normal after tooth loss. Dental implants stimulate the bone and help to keep it strong and whole. This preserves your facial shape and prevents the sunken look that commonly accompanies extensive tooth loss.
Preserve natural teeth. Placing a traditional dental bridge requires that the abutment teeth be significantly modified. Dental implants are self-supporting, so they usually allow all of the remaining natural teeth to remain intact.
Overall health advantages. Dental implants equip you to eat a balanced diet, which promotes overall health. And since they are easy to clean, they can support gum health and reduce the risk of the systemic health problems that are associated with gum disease.
Long-Term Benefits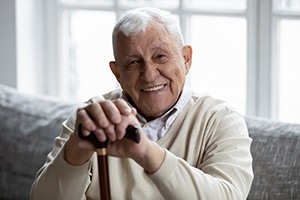 Dental implants can continue to benefit you long after they are placed. Here are just a few ways in which they may do so:
Save money. Although dental implants have a significant upfront price, they can last for decades. In the long-term, they may actually cost less than forms of tooth replacement that tend to fail after just a few years.
Save time. Dental implants can spare you from spending a lot of time in your dentist's office for denture fittings and relines. You'll still need to attend regular checkups, of course, but you can expect most of your appointments to be very efficient.
Low risk of complications. Studies reveal that even 10 years after placement, the vast majority of dental implants (more than 95%) are still thriving.
Are Dental Implants Right for You?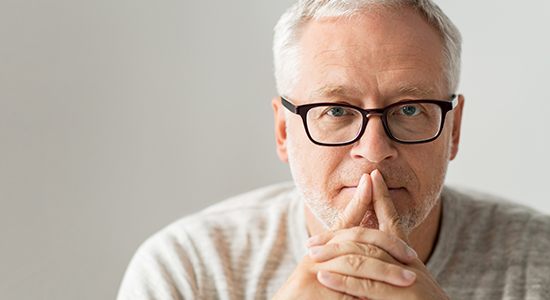 The following indications are signs that you're a good implant candidate:
You need to replace at least one missing tooth soon.
Your mouth is free of gum disease and other issues that might interfere with implant placement.
You don't have uncontrolled diabetes or other systemic problems that can complicate the implant process.
Your jaw has plenty of bone to support the posts.
We can discuss the viability of implants in your particular case during a consultation.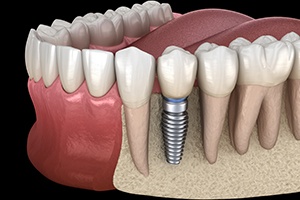 Missing Single Tooth
As you might expect, one dental implant equals one replacement tooth. Once your mouth has healed, a crown will be attached. Using implant crowns instead of dental bridges means we can fill in the empty space in your smile without having to make changes to the permanent teeth next to the gap.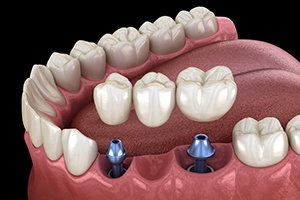 Missing Multiple Teeth
A bridge doesn't always have to rest on real teeth; it can also be supported by a pair of dental implants. We'll likely suggest an implant bridge if you've lost three to four teeth in a row so that the gap can be filled with the lowest number of dental implants possible.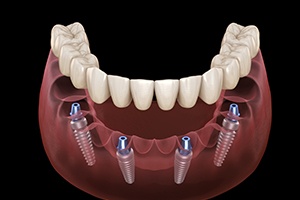 Missing All Teeth
Tired of your dentures coming out or needing to be refitted? You can have them permanently attached to four or six dental implants. Implant dentures have much better biting strength than traditional ones, so you will be able to enjoy tough steaks and all of your favorite meals once again.
Partnered with Powell's Best Specialists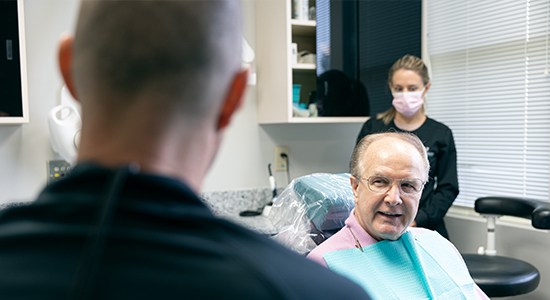 Dental implants require a multi-step process. The implants themselves need to be surgically placed within the jawbone before they can be covered with beautiful, functional replacement "teeth." At Wedgewood Complete Dentistry, we want to make sure our patients receive the best care possible for every stage of this transformation, which is why we partner with oral surgeons and periodontists around the Powell area who are true experts at dental implant placement. These doctors will handle the surgical part of your procedure with outstanding precision and attention to detail while we stay focused on making your final restoration(s) exceptional in quality!
Cost of Dental Implants
Dental implants improve your smile, your overall health, and the way you feel about yourself. And since they have such a long lifespan compared to other tooth replacement options, you can be sure that you'll get your money's worth. How much will you end up paying for implants in the end? During your first visit, we'll go over the following factors with you and discuss how they apply to your personal situation.
Preliminary Treatments & Dental Implant Surgery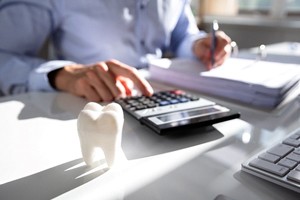 Sometimes gum disease therapy, bone grafts, and/or tooth extractions are needed before dental implants can be placed. Not every patient will require such treatments, but when they are deemed necessary, they need to be factored into the final cost. Dental implant surgery will have a cost of its own, of course, and if anesthesia is used during the procedure that cost might increase. Since our practice works with local specialists, you can expect the fee you pay to the surgeon to be separate from the one you pay for the final restoration; keep that in mind when planning your budget in the coming months.
The Parts of Your Dental Implant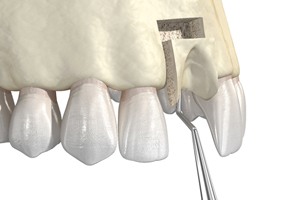 The individual parts of the implants all have costs of their own, and the price you end up paying will be largely affected by the number of implant posts you get. The material used to make the dental implant can affect the cost as well, but it's important to remember that cheaper is not necessarily better when it comes to this matter. We use manufacturers who make their products with reliable, long-lasting materials so that our patients can get the best results possible.
Final Dental Implant Restoration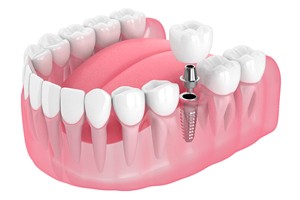 For a single dental implant replacing one tooth, you'll get a crown. For a pair of dental implants being used to replace several teeth in a row, a bridge is placed. For four or more implants meant to reverse extensive tooth loss, partial or full dentures are required. The kind of implant-retained restoration you get will affect the final cost, but rest assured that we will always look for the most efficient option that will allow you to replace the most teeth with the fewest implants.
Does My Dental Insurance Cover Dental Implants?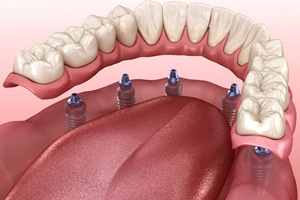 You won't know for sure until you check with your insurance carrier. Our team can also help you review the details of your plan and help you get the most out of the available benefits. Most of the time, dental implant placement is not directly covered, but portions of the restorations might be. Also, any preliminary treatments that are part of the overall implant process (such as gum disease therapy) may be covered if they benefit your oral health.
Making Dental Implants Affordable
Wedgewood Complete Dentistry offers an in-house membership plan that grants discounts on many of our services; you can call us for details to see how this can help you save on your personalized dental implant treatment. Also, you can apply for CareCredit financing if you're worried about paying the entire cost of implants all at once.