Dental Implants - Powell, OH
Completely Replace Lost Teeth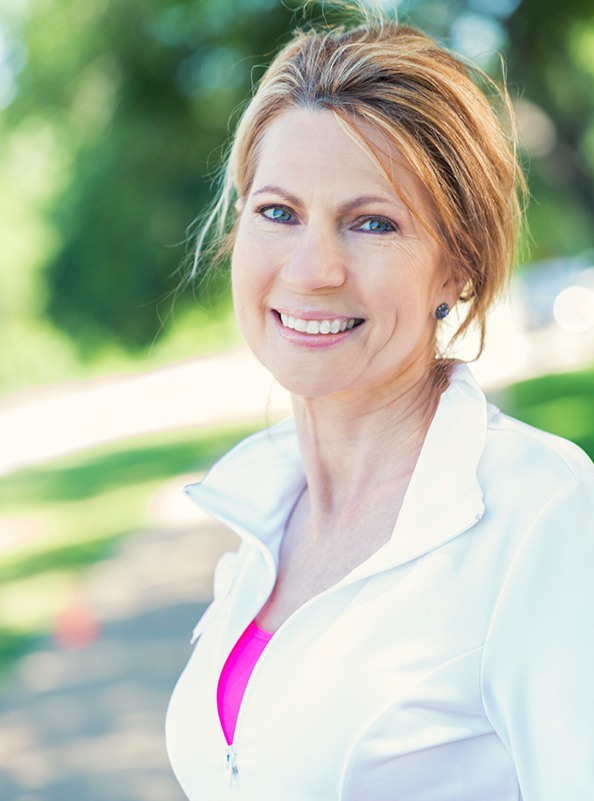 Losing one or more teeth is a serious event, and one that leads to oral health problems and a damaged sense of self-confidence. If you're struggling with gaps in your beautiful smile, please don't hesitate – contact Wedgewood Complete Dentistry today so that we can provide you with the support and skilled care you deserve. Powell dentist Dr. Ryan Eskridge offers several reconstructive solutions, but our team strongly recommends dental implants for Powell, OH dentistry patients. This technique is a step above the rest, providing patients with valuable health benefits, long lasting strength, and a virtually seamless appearance.
Why Choose Wedgewood Complete Dentistry for Dental Implants?
Partnered with Powell's Best Oral Surgeons
Technologically Advanced Dental Office and Expert Dentist
Early and Late Appointment Times for Your Convenience
What is a Dental Implant?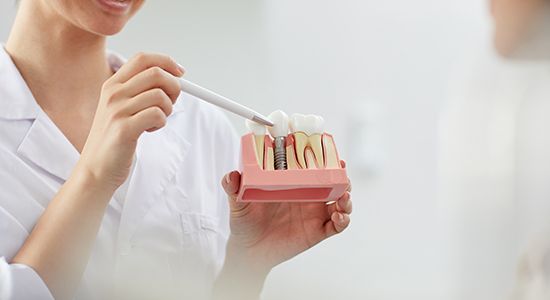 A dental implant is comprised of three main components: the implant post, the abutment, and the restoration. The implant post is inserted into the jaw so that it can act as a new tooth root, eventually fusing with the bone around it. Its main purpose is to serve as support for the restoration, which can be a single crown, a bridge, or even a full set of dentures. The abutment is a special piece that connects the restoration to the post.
Partnered with Powell's Best Specialists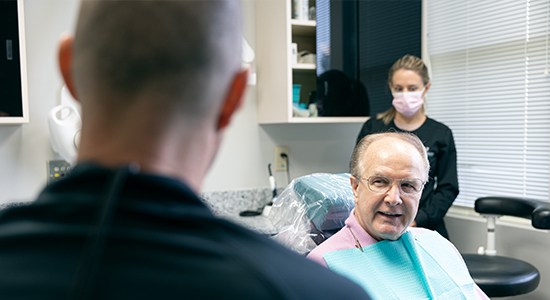 Dental implants require a multi-step process. The implants themselves need to be surgically placed within the jawbone before they can be covered with beautiful, functional replacement "teeth." At Wedgewood Complete Dentistry, we want to make sure our patients receive the best care possible for every stage of this transformation, which is why we partner with oral surgeons and periodontists around the Powell area who are true experts at dental implant placement. These doctors will handle the surgical part of your procedure with outstanding precision and attention to detail while we stay focused on making your final restoration(s) exceptional in quality!
The 4-Step Dental Implant Process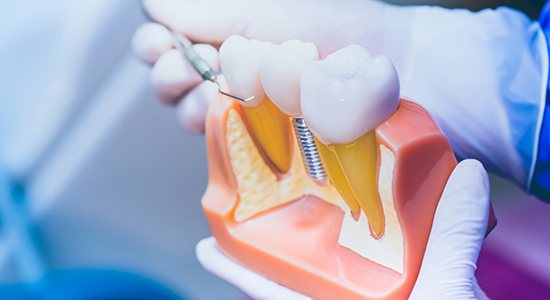 Due to being the only tooth-replacement solution to completely rebuild missing teeth from the roots up, dental implants will involve a more extensive process compared to traditional restorations like dentures and bridges. On average, the entire dental implant treatment can take anywhere from several months to a year to complete, which is a relatively short period to wait for results that can last the rest of your life! During your initial examination, our team can give you a more accurate timeframe of the process so that you know what to expect. But if you want to know how dental implants work in Powell, here are the four main steps we take.
Benefits of Dental Implants
More than 5 million dental implants are placed by dentists in the U.S. each year. Once you understand all the benefits they come with, it is easy to see why they are so popular — they are truly the gold standard in tooth replacement. Because they rebuild missing teeth from the roots up, they provide advantages that dentures and dental bridges simply cannot offer. They have the potential to significantly improve your daily life and your health.
Are Dental Implants Right for You?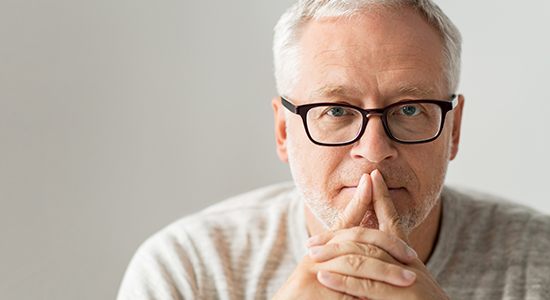 The following indications are signs that you're a good implant candidate:
You need to replace at least one missing tooth soon.
Your mouth is free of gum disease and other issues that might interfere with implant placement.
You don't have uncontrolled diabetes or other systemic problems that can complicate the implant process.
Your jaw has plenty of bone to support the posts.
We can discuss the viability of implants in your particular case during a consultation.
Cost of Dental Implants
Dental implants improve your smile, your overall health, and the way you feel about yourself. And since they have such a long lifespan compared to other tooth replacement options, you can be sure that you'll get your money's worth. How much will you end up paying for implants in the end? During your first visit, we'll go over the following factors with you and discuss how they apply to your personal situation.
Dental Implant FAQs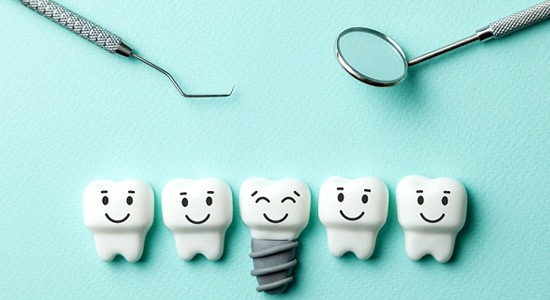 Dental implants are a preferred method for replacing missing teeth. However, they are quite an investment, so it pays to be well-informed about the procedure. Here are the answers to some of the most common questions we receive about dental implants in Powell. If you don't see the information that you're looking for below, don't worry. Give us a call, and we'd be happy to address any of your questions or concerns.