Dental Bridges – Powell, OH
Get Your Smile Back with Custom Tooth Replacement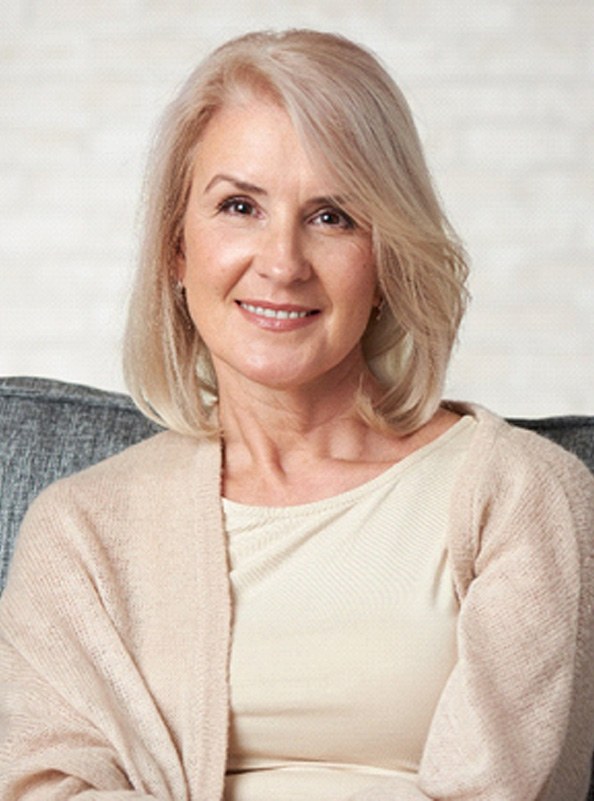 Tooth loss affects more people than you think – roughly 180 million Americans today are missing at least one tooth. Thankfully, tooth replacement solutions are more advanced than ever, including dedicated dental bridges from Dr. Ryan Eskridge at Wedgewood Complete Dentistry. Whether you're missing single or multiple consecutive teeth, dental bridges in Powell can help you protect your long-term oral health, enjoy your favorite foods again, and smile with confidence. Call our office today to set up your very first appointment!
What is a Dental Bridge?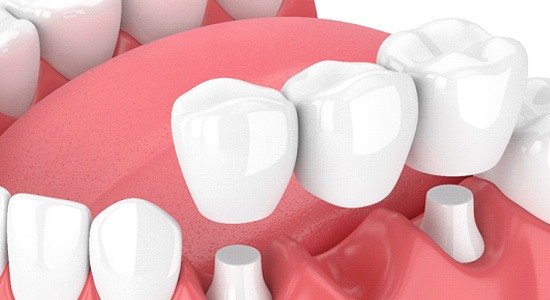 A dental bridge is a complex dental restoration designed to replace single or multiple teeth at a time, depending on your needs. Bridges consist of several crowns fused together to create a larger tooth replacement. The crowns on either end of the restoration are hollowed out so they can attach to modified teeth sitting adjacent to the gap in your mouth. The crown in between your teeth (or pontic) actually fills the gap to make your smile complete.
Types of Dental Bridges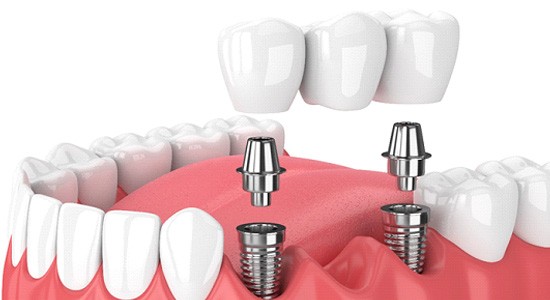 Prior to receiving your bridge, it is vital that you complete a consultation so you can discuss with Dr. Eskridge your needs and preferences. Additionally, he'll need to complete a thorough exam to confirm the severity of your tooth loss as well as make sure no existing dental disease is present. For example, tooth decay and gum disease must be handled beforehand. He'll also break down the two most common types of dental bridges to choose from: traditional and implant-supported.
Traditional Dental Bridge
A traditional bridge relies on neighboring teeth to hold it in place, which means they will need to be modified before it can be attached. While this is the cheaper and faster option, some people may not want to change the shape of their healthy teeth.
Implant Bridge
An implant bridge relies on dental implants to keep it in place. These are surgically placed into the jaw and do require more time to receive. Not only are implant bridges more expensive, but you'll also need to have sufficient bone tissue for the implants to fuse properly with your jawbone.
The Benefits of Getting a Dental Bridge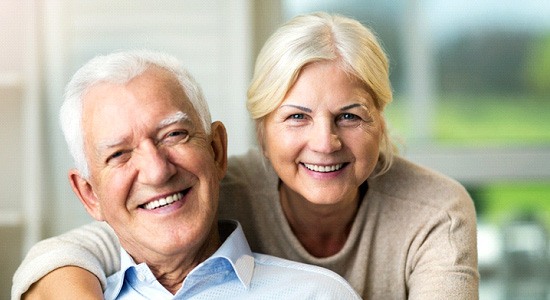 The longer you wait to replace missing teeth, the more likely you are to experience the side effects that come with tooth loss. By getting a dental bridge, you can effectively:
Prevent teeth from shifting out of place, resulting in misalignment and jaw issues
Boost confidence in your smile and overall appearance
Make basic tasks like eating and speaking easier
Decrease your risk of other oral health problems
You don't have to settle for tooth loss for life. You can begin your smile rehabilitation today by setting up a consultation at Wedgewood Complete Dentistry. Our dentists and team members would love to speak with you directly, so give us a call to get started!