Full-Mouth Reconstruction - Powell, OH
Recreating Flawed & Damaged Smiles
Following advanced tooth decay, dental damage, or facial trauma, it may seem like you'll never find a good reason to smile again. At Wedgewood Complete Dentistry, our skilled dentists and experienced dentistry team members are here to help you restore your smile to full form, function, and flawless beauty. We'll repair damage, replace lost teeth, and give you back the confidence to smile in every personal and professional situation. Contact us to schedule a consultation appointment today. We'll evaluate your smile and create a plan for full-mouth reconstruction in our Powell, OH dental office that will completely renew your smile.
Why Choose Wedgewood Complete Dentistry for Full-Mouth Reconstruction?
Variety of In-House Restorations
100% Custom Treatment Plans
Experienced Dentist and Staff
Why Would I Need Full-Mouth Reconstruction?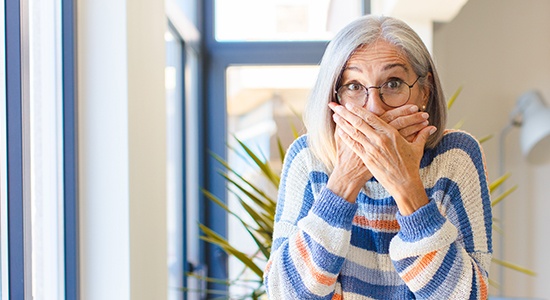 Full-mouth reconstruction is technically any dental treatment plan that requires one or more services that affect every tooth. Generally, we use this phrase to describe any restorative dentistry plan that combines a variety of services to deliver fully repaired or renewed smiles. We may recommend full-mouth reconstruction in a variety of situations, including the repair of:
A lifetime of damage and decay from poor hygiene
Damage following a sports related injury
Your smile after auto accidents
Teeth, soft tissue, and facial structures following traumatic injury of any kind
What Treatments are Included in Full-Mouth Reconstruction?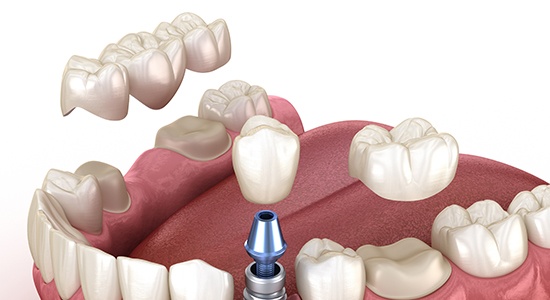 Each patient will receive a unique full-mouth reconstruction plan. Your plan may include any number of restorative and cosmetic dentistry services as well as Invisalign orthodontics. Your treatments may be completed all at once or spread over the course of several weeks, months, or even years to fit your schedule and budget. Some of the services we may include in your full-mouth reconstruction plan include:
Invisalign Clear Braces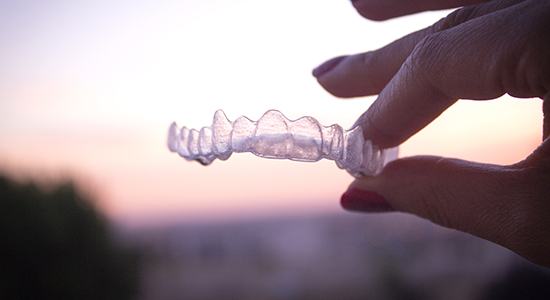 Straight teeth look great, but they also improve your oral health. When teeth are properly aligned, pressure is evenly displaced across the bite, limiting risk for tooth cracks and breaks and jaw pain from TMJ dysfunction. Even tooth spacing makes it easier to brush and floss your smile and reduces risk for tooth decay and gum disease. If you need to reposition your smile, we can use the innovative Invisalign clear braces system to gently shift teeth into their ideal alignment.
Porcelain Veneers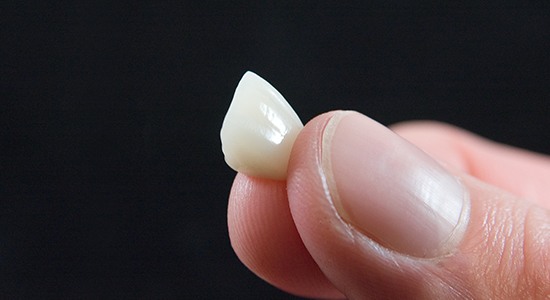 Porcelain veneers allow us to completely transform your smile quickly and conservatively. Veneers are thin sheaths of dental grade porcelain that we can affix to the front surfaces of your teeth. This allows us to renew the appearance of your smile while retaining as much healthy tooth structure as possible.
Learn more about Porcelain Veneers
Dental Implants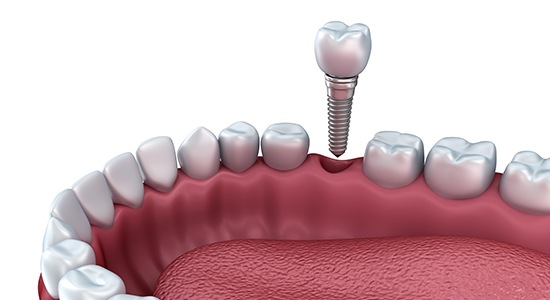 A dental implant is a small, titanium post. When inserted into the jawline, these posts mimic the function of natural, healthy tooth roots. We can precisely place one or more dental implant posts to support any number of replacement teeth from a single dental crown to a full denture.
Learn more about Dental Implants
Dental Crowns & Bridges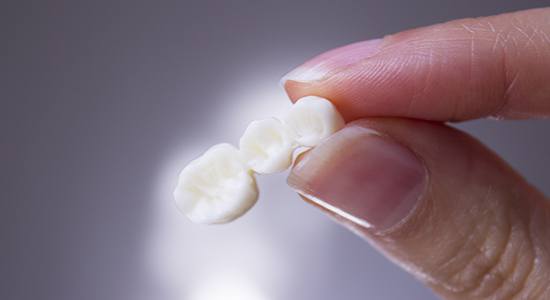 Dental crowns are restorations that fit over the top of a damaged or decayed tooth to protect the remaining healthy dental structure and restore the form and appearance of the tooth. Bridges are tooth replacement options that use dental crowns to support one or more replacement teeth. The replacement tooth is attached to dental crowns on both sides. The crowns are placed over healthy teeth that support the replacement tooth. We can also attach crowns and bridges to dental implant posts to replace one tooth or several consecutive teeth.
Learn more about Same Day Crowns

Learn More About Dental Bridges

Full & Partial Dentures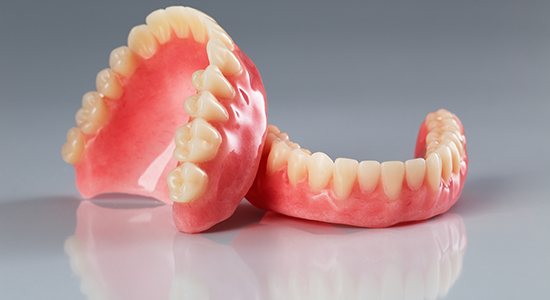 Following extensive tooth loss, we may recommend partial or full dentures. These tooth replacement prosthetics allow us to restore several teeth. A gum colored base is crafted to fit between remaining teeth or against your gum line. This base supports numerous replacement teeth. Partial dentures are molded to fit between healthy teeth, and they can be held in place with metal clasps or dental implant posts. Full dentures are formed to fit against the natural gum line, and they can be held in place through suction, with denture adhesive, or using dental implant posts.