Tooth-Colored Fillings – Powell, OH
Cavity Repair That Blends in with Your Smile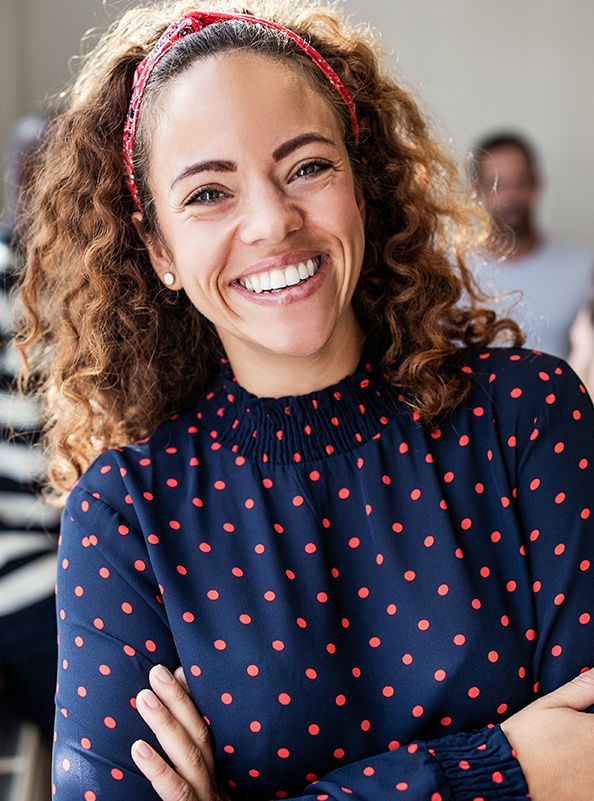 For decades, when your dentist told you that you had a cavity, it essentially meant the end of that tooth looking completely natural. You had to get it repaired with a filling made of amalgam, or a mix of different metals like silver and gold. While these fillings were durable, they always stood out in your smile and even compromised the strength of the affected tooth. At Wedgewood Complete Dentistry, however, we offer tooth-colored fillings in our Powell, OH dental office for cavity repair that blends in with your smile. If you're interested in getting a filling that doesn't stick out like a sore thumb, give us a call.
Why Choose Wedgewood Complete Dentistry for Tooth Colored Fillings?
Long-Lasting Tooth-Colored Materials
Knowledgeable Dentist, Trained Staff
High Quality, Personalized Patient Care
What are Tooth-Colored Fillings Made Of?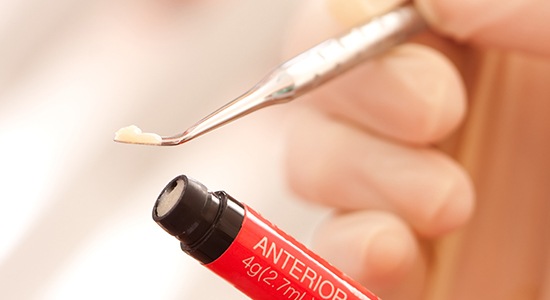 Tooth-colored fillings, also sometimes referred to as white fillings or composite fillings, are made of a mixture of fine particles of glass and acrylic, known as composite resin. Just because they are known as white fillings doesn't mean they have to be white, though. They can be custom shaded to blend in with the color of your existing tooth enamel so that no one even needs to know that you had a cavity repaired.
The Tooth-Colored Fillings Procedure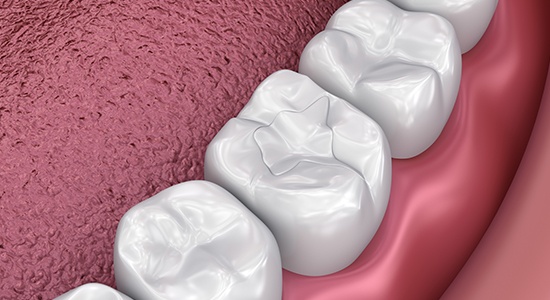 First, your cosmetic dentist in Powell, Dr. Eskridge, will numb the affected area so that you don't have to feel a thing during the procedure. Once you're completely numb, the decayed portion of your tooth will be removed to make room for the filling material. We'll apply an acid gel to your tooth to allow the composite resin to better adhere to the tooth. The resin is then applied layer by layer until the tooth is fully built up and the cavity is filled. Next, a curing light is used to harden the resin into place. Finally, once the tooth is ready, it's given one last polish and you're sent out into the world with your newly repaired smile!
Benefits of Tooth-Colored Fillings vs. Amalgam Fillings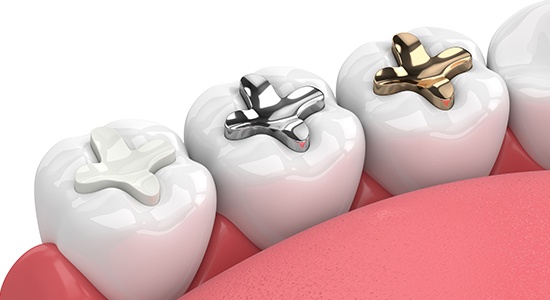 Tooth-colored fillings in Powell offer many advantages over traditional amalgam fillings, including:
They more closely match natural tooth color and appearance.
They bond directly to the tooth, unlike amalgam fillings, for which some enamel had to be carved out to make room for them to be placed.
They restore up to 95% of the original strength of the tooth.
There is very little tooth sensitivity compared to metal fillings.
More tooth structure is kept intact because composite fillings do not expand and contract when exposed to hot and cold stimuli.
They can be more easily repaired if damaged.
Caring for Your Tooth-Colored Fillings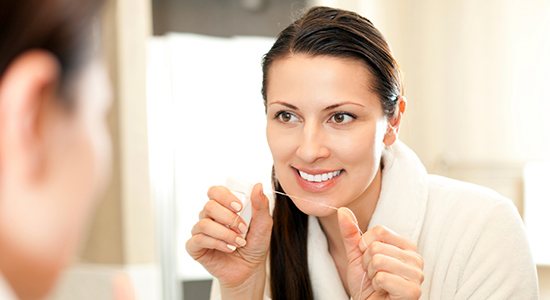 To ensure your tooth-colored fillings last as long as possible, you'll need to stay on top of your oral hygiene. Brush twice a day with a fluoride toothpaste and an ultra-soft toothbrush. Floss at least once a day, but ideally after every meal. To top it off, see Dr. Eskridge for a checkup and cleaning at least twice annually. At these appointments, he can evaluate the state of your fillings to see if any of them need to be replaced or repaired.