April 11, 2022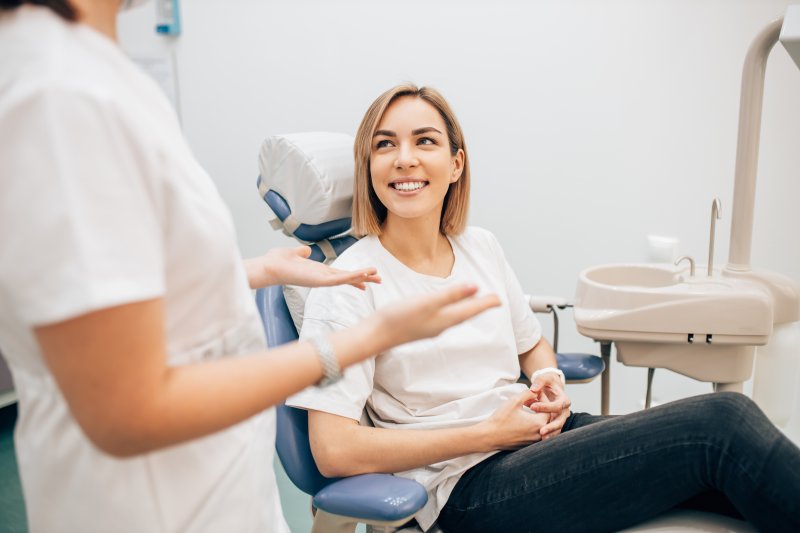 Tax Day is here, and that means Americans across the country have refunds to look forward to. Though many people use their tax refund to upgrade their phone or buy that expensive purse or pair of shoes that they've had their eye on, why not use yours to make some improvements to your smile? Read on to learn about four reasons why improving your pearly whites is a great way to spend your tax refund.
#1: Improve Your Dental Function
If your teeth are crooked or have gaps between them, this can take a serious toll on how your smile functions. Teeth that don't come together properly mess up your chewing patterns, which may lead to indigestion as well as premature wear and tear on certain teeth. Consider spending your tax refund on Invisalign to keep this issue from developing.
#2: Boost Your Confidence
Investing your tax refund in your smile can also provide a range of cosmetic benefits. If your pearly whites have lost their luster due to years of eating sweet foods and consuming stain-causing drinks, smile bleaching can give it a much-needed facelift. Additionally, treatments like Invisalign and porcelain veneers can also correct discoloration as well as misaligned teeth, gaps, and other cosmetic issues.
#3: Prevent Future Oral Health Problems
Along with impeding your oral function and causing premature wear, teeth that are crooked or have gaps between them are more difficult to clean, which raises your risk of cavities. This is because the crevices these alignment issues create allow bacteria to flourish and can also harbor plaque and food particles. By having your smile problems corrected, you'll be able to properly clean your teeth and keep oral health issues at bay.
#4: Promote a Healthy Body
Your oral and overall health are closely linked to each other. For example, untreated gum disease can lead to issues with your cardiovascular system. Additionally, conditions like endocarditis and pneumonia as well as pregnancy and birth complications have also been linked to one's oral health. By using your tax refund to take care of any existing oral health issues, you'll be able to prevent them from getting any worse and damaging other parts of your body.
As you can see, there are several benefits to using your tax refund to keep your smile functioning at its best. Not only will this improve your oral and overall health, but it will also help you feel more confident in the look of your pearly whites!
About the Practice
Led by Dr. Ryan Eskridge, Wedgewood Complete Dentistry is here to help you achieve the gorgeous grin you've always wanted. If you're looking to spend your tax refund on improving your smile, they offer a range of preventive, cosmetic, and restorative treatments to help you learn to love your smile. Are you ready to make an appointment with Wedgewood Complete Dentistry or do you want to learn more about their service offerings? If so, visit their website or call their office at (614) 792-0063 to get started on your journey towards a healthier, happier smile.
Comments Off

on 4 Reasons to Invest Your Tax Refund in Your Smile
No Comments
No comments yet.
RSS feed for comments on this post.
Sorry, the comment form is closed at this time.