April 15, 2020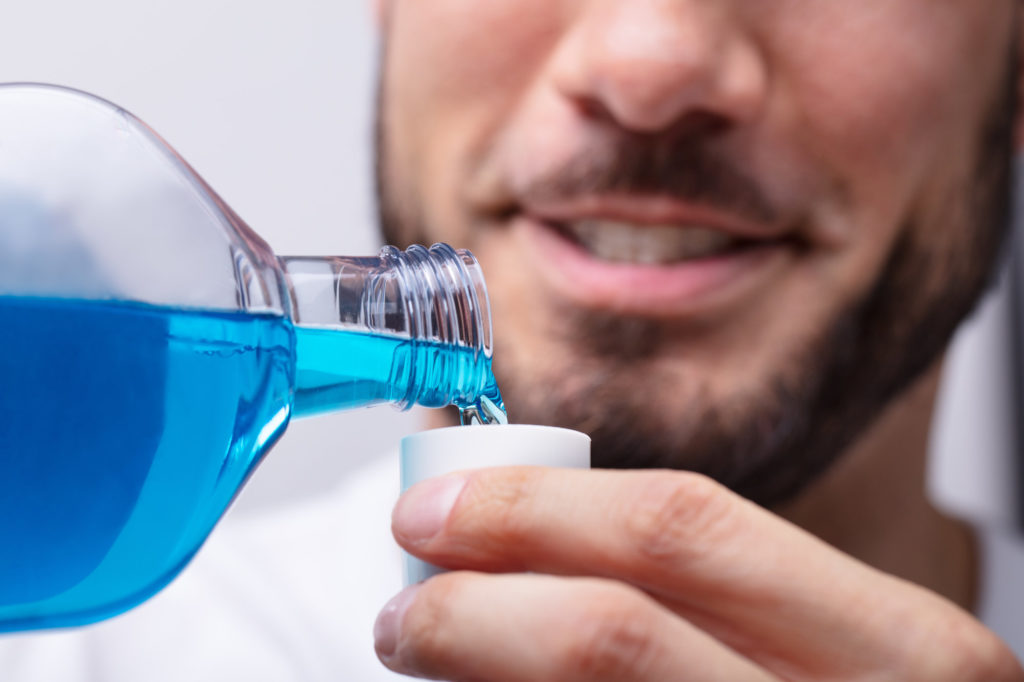 Many dental practices have limited their services over the last month to emergency cases to slow the spread of COVID-19. This is because dental care requires getting close to a patient's mouth and nose, making it easy for the virus to spread by accident. Even if you currently have healthy teeth, you may be worried about not being able to visit your dentist in Powell for your regular cleanings. Luckily, you can still do a very good job of maintaining your oral health at home. Here are some smart daily habits that you can include in your life to better protect your teeth and gums while away from your dentist.
Make Better Use Of Your Toothbrush
The act of brushing your teeth is more complex that it appears to be. If you're not using the right techniques, then you may be doing a poor job of keeping your teeth clean. Improve the effectiveness of your brushing by:
Using a soft-bristled toothbrush
Brushing with gentle strokes at a 45-degree angle to your gum line
Cleaning all three sides of each tooth
Spending at least two minutes each time you brush
Rinsing your toothbrush in water and letting it air dry completely after each use to limit the growth of bacteria
Drink More Water
Water may be simple, but it has the power to protect your teeth from tooth decay. Drinking a glass between meals will:
Wash away food trapped in hard to reach areas of your mouth
Help your body produce saliva, which limits plaque deposits
Slow the buildup of bad breath causing bacteria on your tongue
Avoid Unhealthy Snacks
What you eat has a big impact on the quality of your oral health. Sweet, sticky foods will give bacteria the energy they need to cause tooth decay. You should try and stay away from foods like sodas, energy drinks, sticky candies, dried fruits, and crackers. Instead, replace them with fresh vegetables, cashews, almonds, milk, cheese, and unsweetened yogurts. These foods will not only help protect your teeth, but they will likely improve the health of your entire body.
Clean Your Tongue
The surface of your tongue is actually full of tiny grooves that bacteria can hide in. When they accumulate, they can cause bad breath and spread to your teeth. You can gently remove the layer of bacteria with either a toothbrush or a dedicated tongue scraper. Simply drag either device against the surface of your tongue, starting at the back and moving towards the front.
Add Mouthwash To Your Routine
Many brands of mouthwash are antiseptic, which means they can kill harmful bacteria in your mouth. Furthermore, it can help you clean areas that are difficult to reach while brushing and flossing.
Your dental health doesn't need to decline just because you can't make your regular preventive care visits. Incorporate these tips into your daily dental care routine to protect your teeth and gums until your dentist is ready to see you again.
About the Author
Dr. Ryan Eskridge has been practicing dentistry for 14 years. He went to dental school at The Ohio State University College of Dentistry and graduated in 2002. He is a member of the American Dental Association and the Academy of General Dentistry. During this time of limited dental visits, he is happy to use his expertise to provide patients with the information they need to practice good home care. If you are concerned about a dental problem that you are currently facing, you can reach out to him through his website or at 614-792-0063.
Comments Off

on Can't Visit Your Dentist? Keep Your Teeth Healthy With These Tips
No Comments
No comments yet.
RSS feed for comments on this post.
Sorry, the comment form is closed at this time.