September 21, 2016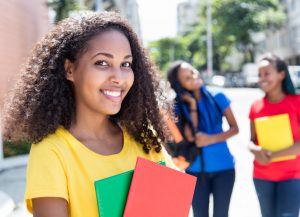 You love how you can feel like you're in New York for at least a couple of hours. The biggest shows in the country come through the Ohio Theater, and you have the luxury of being able to drive your own car there as opposed to having to cram yourself into the subway. Who needs Broadway when it comes right to you? One thing that makes you curious is how you are able to see all of the performers' teeth even from the back of the house. Their smiles project through the back row and fill up the space. How do they do it? You can achieve the same results right here, once again, with a cosmetic dentist in Powell.
What Is Cosmetic Dentistry?
The focus of dentistry is first and foremost your health. Oral health is one of the best indicators of overall health in any patient, but we here at Wedgewood Complete Dentistry want to take your smile beyond this. We want your smile to look its best as well. Aesthetically pleasing teeth lead to a host of benefits such as increased confidence, as well as an overall state of well-being. Teeth in a variety of conditions can be improved with cosmetic dentistry procedures such as:
Teeth Whitening
Porcelain Veneers
All-Ceramic Restorations
Teeth Whitening: Turn Back the Clock
One of the simplest ways to add youth and vitality to your appearance is through whitening your teeth. Things such as coffee, wine, tobacco, and age can make your smile less vibrant over time. These all leave stains on your teeth which can continue to darken if not addressed. Teeth whitening can remove these stains and let the natural whiteness shine through. You can either have your teeth whitened in the office, or do it at home. In-office whitening utilizes the Zoom! Whitening system. This involves covering your teeth in a highly-concentrated hydrogen peroxide gel and then activating it using a specialized light. The heat of the light stimulates and encourages the gel to break down the stains on your teeth. The whole treatment is painless and lasts only an hour. Should a patient have a little more time and want to whiten their teeth on their own schedule, we also offer take-home whitening kits. These kits are much more effective than their store bought counterparts. We provide a customized tray that fits your teeth and helps hold the bleaching gel in place. You wear the tray for about a half hour a day, and after two weeks your teeth will be brighter than ever. Each procedure typically leaves teeth 5 to 6 shades whiter, and the result can last for years with proper oral hygiene.
Porcelain Veneers: One Stop Shop
Rather than using a variety of procedures to address each issue, porcelain veneers can fix the shape, size, color, and alignment of teeth all at once. The veneers themselves are extremely thin pieces of ceramic that are placed on front of your teeth using a liquid resin. This strong bond ensures you can go about your day without having to think about them. The whole procedure is stretched out over two visits. First, Dr. Eskridge or Dr. Straker will gently remove a bit of you natural enamel to make room for the veneers. The second visit is when the veneers will be placed on your teeth, and instantly you have a brighter, straighter smile.
All-Ceramic Restorations: Rebuilding Teeth
Sometimes teeth need to be fully restored from a health and aesthetic point of view. All ceramic crowns, inlays, and onlays can help restore a tooth back to its natural look and practical function. We use a high-quality porcelain to either reinforce or completely renew the structure of your tooth, making sure it enhances your smile at the same time. The process used to take multiple visits, but thanks to the use of our in-house CEREC technology, we can completely bring your tooth back to life during one visit, in about an hour.
 What Can We Do For You?
No matter what state your teeth may be in, we can help bring it to the height of beauty and function. There is no need to compromise. If you are looking to enhance your smile in any way, please make an appointment with us today.
Comments Off

on How a Cosmetic Dentist in Powell Can Revitalize Your Smile
No Comments
No comments yet.
RSS feed for comments on this post.
Sorry, the comment form is closed at this time.