June 29, 2018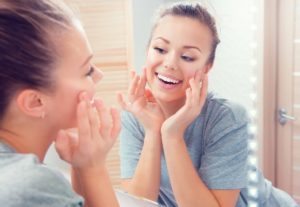 When you look in the mirror, do you see a dull discolored smile? Maybe your teeth are shorter than average, or you have chips and cracks? No matter the imperfections, you often find yourself hiding your teeth when you speak and smile. Although you would like to improve their appearance, you have heard that cosmetic dentistry is expensive. While this may have been true in the past, it is now more affordable than ever. Your cosmetic dentist in Powell will create a customized treatment plan that meets your needs and your budget.

How Much Does Cosmetic Dentistry Cost?
In the past, cosmetic dentistry was often only for the elite; however, now people from all walks of life can benefit from it. There is no set amount you can expect to pay because it depends on the treatments that are needed and other factors, like your dental coverage.
Among one of the most common cosmetic procedures involves teeth whitening. This allows you to get your teeth several shades whiter using a highly concentrated whitening agent. On average, it costs about $650 for an in-office treatment while take-home kits are about $400. Now, many dental insurances will help to cover the cost. Depending on your specific policy, it can help to reduce the amount you will have to pay out-of-pocket.
In addition to teeth whitening, porcelain veneers are another popular option because they can cover several cosmetic flaws. In addition to hiding tooth discoloration, they can also cover chips, cracks, and minor alignment issues. By placing the thin shells on the front surfaces of your teeth, they instantly become whiter, shapelier, and more proportionate.
On average, porcelain veneers cost around $925 to $2,500 per tooth; however, that price varies depending on how many teeth need to be treated and the materials used. Now, many dental insurances will help to pay for them.
How Can I Get a Beautiful Smile?
If you are ready to love the smile that you see in the mirror, it is time to schedule a consultation with your cosmetic dentist. They will create a customized treatment plan to transform the appearance of your teeth. In addition, they will provide you with an estimate and discuss your dental coverage to help reduce the amount you will have to pay. If there is any remaining out-of-pocket cost, they will discuss possible financing options, like CareCredit.
If you were not born with a naturally attractive smile, you do not have to live with the results. You can get the smile of your dreams with cosmetic dentistry.
About Dr. Ryan Eskridge
Dr. Ryan Eskridge provides complete dental care from one location. After earning his dental degree in 2002, he has been helping his patients achieve healthy, beautiful smiles. In addition to general dentistry, he offers many areas of specialty, including cosmetic services. He can help you get the beautiful smile that you have always wanted while staying within your budget. If you are ready to improve your confidence, it is time to schedule your appointment. Contact Wedgewood Complete Dentistry today!
Comments Off

on Cosmetic Dentist in Powell Discusses the Cost of Common Procedures
No Comments
No comments yet.
RSS feed for comments on this post.
Sorry, the comment form is closed at this time.