November 8, 2016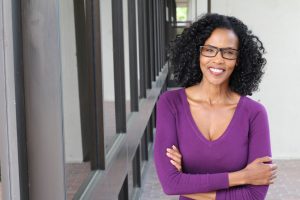 Did you know that your teeth are a powerful tool that give you the confidence to achieve great things? People who smile often are perceived as happier and more successful, and this can help you reach new levels in your personal and professional relationships. If you're not satisfied with the appearance of your teeth, cosmetic dentistry might be a good option for you. If you're not sure you want to invest the time, energy, and money it takes to give your smile an overhaul, don't worry! There are many less invasive options to choose from. Cosmetic dentistry in Powell can transform your smile, and Wedgewood Complete Dentistry can help.
Teeth Whitening
One very quick and cost effective option for enhancing your smile is to whiten your teeth. You'd be surprised what an impact a whiter, brighter smile can make on your overall appearance! At Wedgewood Complete Dentistry, we offer two convenient whitening options that are sure to meet everyone's needs.
For patients seeking immediate results, our ZOOM! in-office whitening system is ideal. After one short appointment with us, you'll leave with teeth that are six to ten shades lighter than before. We'll apply protective barriers for your gums and soft tissues, next we'll apply ZOOM!'s high strength whitening gel and activate it with a special light. We finish with a fluoride treatment designed to reduce sensitivity. The results are a dazzling new smile you'll be proud to share.
We also offer a take-home whitening system for patients who would like to whiten their teeth based on their own schedule. We'll create custom trays for you based on impressions we take of your teeth. After determining the right strength whitening gel for your needs, we'll teach you how to apply it safely. We recommend that you whiten at first for two weeks, and then you'll be able to update you smile as needed.
Invisalign
For patients living with crooked or misaligned teeth, it definitely takes a toll on your confidence. You may feel embarrassed about smiling freely in front of others. The idea of wearing bulky metal braces however, doesn't really sound any more appealing. What if you could straighten your teeth without anyone noticing?
Invisalign can help you do just that! Instead of braces, Invisalign utilizes clear plastic aligners that apply gentle pressure to straighten your teeth. The aligners are snug fitting, comfortable to wear, and they don't interfere with your daily activities, best of all, they're virtually invisible. Dr. Ryan Eskridge can help determine if Invisalign is right for your needs during a consultation.
If you're considering an enhancement to your smile, we encourage you to contact us today to learn more about your options.
Comments Off

on Cosmetic Dentistry in Powell Can Transform Your Smile
No Comments
No comments yet.
RSS feed for comments on this post.
Sorry, the comment form is closed at this time.