August 17, 2016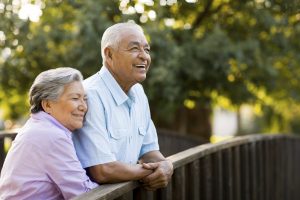 We love when teeth make the news. For your Wednesday morning reading pleasure, check out the article about these duck-billed dinosaurs who had 300 (!) teeth. For those guys, tooth loss wouldn't have been much of an issue. But for us humans? Missing teeth take a big bite out of our quality of life. Gaps in the smile lead to difficulty eating, speaking, and a reluctance to smile. Fortunately, dental implants in Powell provide an excellent solution to tooth loss.
How Dental Implants Work
A normal adult mouth has 32 teeth, and we need each one of those crowns to eat and speak. Even one missing tooth can have a significant effect on oral and overall health. Dental implants, however, provide a comprehensive solution to tooth loss. Nothing else replaces the missing tooth as well as its root.
Dental implants are tiny titanium cylinders that are implanted beneath the gum line. Here, they become one with the jawbone. That's because titanium is a material that fuses with bone matter (osseointegration). The process may take up to eight months to complete, but once the dental implant has integrated with the body, it is as stable as your natural bone. A single crown, a bridge, or a full denture can be retained by dental implants.
Benefits of Dental Implants
You don't have to have dental implants to replace a missing tooth, but the benefits of this whole-tooth solution are significant. They include…
Better oral and overall health

Freedom from bothersome, ineffective denture creams

Stress-free tooth replacement

More youthful appearance

A long-lasting investment
Dental implants come at a higher cost that non-implant retained replacements, but patients who have had their missing teeth replaced with this option agree — it's worth the investment.
Are Dental Implants Right for You?
If you have recently experienced tooth loss, or if you are on the brink of needing tooth replacement, you are likely wondering whether or not you are a good candidate for dental implants. We provide some informations on the qualifications for dental implants in Powell below, but the only way to know for sure whether or not implant dentistry is right for you is to schedule an appointment with your dentist in Powell.
There are two main considerations affecting a person's candidacy for dental implants. The first is the state of the jawbone. Tooth loss causes the jawbone to gradually disintegrate. If a patient has dealt with missing teeth for too long, the jawbone may not be strong enough to support dental implants. In these cases, a bone augmentation procedure may help. Sinus lift and bone grafting are commonly performed in advance of dental implants.
Additionally, the patient should be healthy enough to undergo the surgery for traditional dental implants. People who have serious health conditions affecting the immune system, like HIV/AIDS, advanced cancers, and uncontrolled diabetes, may require a non-implant retained replacement.
Schedule An Appointment Today
So we humans may not have 300 teeth, but you can enjoy the confidence of a complete set of teeth once again. Contact Wedgewood Complete Dentistry and schedule your appointment to discuss replacing your missing teeth in Powell!
Comments Off

on Dental Implants In Powell the Preferred Solution to Tooth Loss
No Comments
No comments yet.
RSS feed for comments on this post.
Sorry, the comment form is closed at this time.