August 20, 2018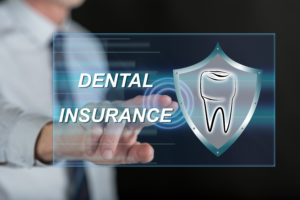 When it comes to promoting your overall well-being, you eat a balanced diet, exercise, and visit your doctor regularly, but what about your dentist? You know that your medical insurance makes it easier for you to see your doctor by reducing your healthcare costs. Did you know that dental insurance provides you with the same opportunity? Even though you know that you can benefit from a dental policy, it can be very confusing. Below, we are going to answer some of the most commonly asked questions about dental insurance.

Do I Need Dental Insurance?
No. You do not need dental insurance, but it is certainly beneficial. By paying monthly premiums for a policy, you can visit your dentist for reduced costs. This will allow you to visit your dentist regularly for a cleaning and checkup to maintain healthy teeth and gums. In most cases, your policy will cover these appointments in full.
In addition, you can save as much as 80% on restorative treatments if a problem does arise. This will significantly lower the amount that you will have to pay out-of-pocket to reduce your overall dental costs.
What are the Different Types of Dental Insurance?
You have the option to choose from HMO and PPO dental insurance plans. Generally, the differences between the two are not noticeable when it comes to visiting your dentist. The key difference between the two is that HMO plans often have lower premiums, but they can also have more restrictions on the dentists and services that are covered. A PPO plan tends to cover a certain percentage of your care; however, you can expect your monthly premiums to be higher.
Do All Dentists Accept Dental Insurance?
It is very rare for a dentist not to accept dental insurance. In most cases, the only issue you may run into is if the dentist is in-network with your policy or not. If they are in-network, they have pre-negotiated rates with your insurance company, whereas one who is not in your network will still provide care, but you may pay more out-of-pocket.
 Is One Insurance Better than Another?
There are many leading insurance carriers in the U.S., like Delta Dental and Aetna. One is not necessarily better than the other. It all depends on your budget and your oral health needs. To choose the right policy for you, it is best to look at the premiums and deductibles as well as the services that are covered.
Benefit from Affordable Dental Care
With dental insurance, you never have to worry about putting your oral health needs on hold due to finances. You can visit your dentist twice a year for little to no out-of-pocket expense to keep your smile healthy.
About Dr. Ryan Eskridge
Dr. Ryan Eskridge is committed to providing affordable, comprehensive dental care. He offers tailored solutions to help his patients achieve optimal oral health while working with several insurance companies to keep the cost of treatments within their budget. If you have any questions about your coverage, contact our office today to speak with a member of our team.
Comments Off

on FAQs about Dental Insurance
No Comments
No comments yet.
RSS feed for comments on this post.
Sorry, the comment form is closed at this time.