April 13, 2017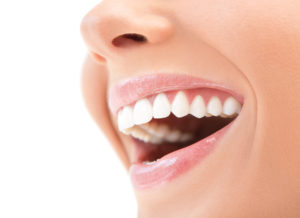 Are you experiencing headaches, toothache pain, or jaw joint dysfunction, or are one or more teeth missing or failing? Is your smile damaged so extensively that you don't even know which problem is the most important? You may be a candidate for full mouth reconstruction with your skilled dentist in Powell, Dr. Ryan Eskridge or Dr. Norman Straker. More than a simple smile makeover, full mouth reconstruction restores not only your personal appearance and oral health but also the very structure and function of your smile.
Your First Step is a Consultation with Your Cosmetic Dentist in Powell
The team at Wedgewood Complete Dentistry begins a full mouth reconstruction with a complete examination, including oral cancer assessment, periodontal screening, visual inspection for decay, X-rays, other imaging and construction of a model. Your expectations and realistic goals are discussed and a personalized treatment plan formulated. That plan may include a variety of restorative and cosmetic treatments, all aimed to improve health and function of your teeth, gums, and jaw.
Included in this comprehensive approach is the restoration of your sense of well-being and your self-image, too. Patients often express the desire to feel better physically and emotionally as their poor dental health hampers opportunities for professional advancement and social interaction.
Next, Comes the Treatment Plan
Your individualized treatment plan may include any number of restorative dental services including:
Tooth extraction for failing teeth
Root canal therapy to remove diseased pulp and crown remaining tooth structure
Tooth-colored fillings to eliminate decay
CEREC same-day crowns, bridgework, dentures and dental implants to shore up healthy tooth structure or replace missing teeth
Onlays and inlays (partial porcelain crowns) for larger fillings
Tooth scaling and root planing (to treat gum disease)
Customized mouthguards for teeth grinding (bruxism) and TMJ issues
Orthodontics (Invisalign clear aligners) for a healthier, straighter smile
Full mouth reconstruction also employs cosmetic treatments such as:
Zoom! Whitening to address stains
Cosmetic bonding to fill minor chips, cracks, and other imperfections
Porcelain veneers to cover teeth marred by oral trauma, congenital defect or deep stains
Then, Come the Treatments
Dr. Eskridge or Dr. Straker carefully will explain your needed treatments and your optional services, too. You can expect a full mouth reconstruction to take an investment of your time and patience. Together, you and the team Wedgewood Complete Dentistry work toward the most durable, best functioning, healthiest and most attractive smile possible.
Both dentists are highly skilled and very experienced in all phases of preventive, restorative and cosmetic dentistry. They are committed to continuously updating their dental techniques to deliver the best possible care to all their patients.
Would You Like to Learn More?
If you need extensive oral health care and smile reconstruction, contact Wedgewood Complete Dentistry for a one-on-one consultation. You can have a beautiful, healthy smile.
Comments Off

on Your Dentist in Powell Does Full Mouth Reconstruction
No Comments
No comments yet.
RSS feed for comments on this post.
Sorry, the comment form is closed at this time.