March 21, 2017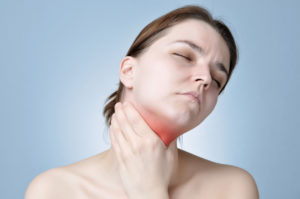 How many forms of pain does your TMJ disorder cause? Does it normally start with soreness in your jaw, then worsen into tooth pain? At times, your whole face has been in pain from your teeth all the way to your cheeks and ears. Sometimes it'll even stretch to your neck, shoulders, and back. All of this pain can be caused because the function of your temporomandibular joints is off. Your dentist in Powell is here to help relieve these uncomfortable symptoms. At Wedgewood Complete Dentistry, Dr. Eskridge provides patients with much-needed relief as soon as possible.
What is TMJ disorder?
First off, let's explain what a "TMJ" is so you can better understand what's causing your discomfort. Temporomandibular joints are triangle-shaped joints made of muscle and cartilage. They are located on each side of your head, just in front of your ears. These joints help your mouth open and close—pretty essential to our everyday lives, right? Without properly functioning TMJ's, we cannot function properly enough to eat and speak painlessly. Your TMJ's can become damaged for a multitude of reasons. The most common factors that cause TMJ disorder is extreme stress, an improper bite, or sudden trauma to areas around your head and mouth. Common indicators of TMJ disorder include:
Constant, serious headaches
Difficulty opening and closing your mouth
Persistent body pain in the head, face, or neck
Stiffness in your jaw
Ringing or pressure in your ears
How does TMJ disorder affect the rest of your body?
There is evidence that TMJ may be linked to other conditions such as arthritis, infections, digestive disorders, and autoimmune conditions. Chewing food is the first step to a healthily functioning digestive system. The first bite you take releases enzymes and saliva to break down the food you need to digest. When your TMJ's aren't functioning, it makes it harder for your body to break down food particles to enter your system.
A 2008 study by the Department of Orthodontics at Kyushu University in Japan discovered that TMJ, osteoarthritis, and allergies have strong correlations. Chronic stress causes your immune system to work into overdrive, wearing down your body and opening the doorway to disease. This vulnerability can make even the slightest allergy a big pain!
How can Dr. Eskridge help?
Wedgewood Complete Dentistry can help to eliminate your painful symptoms of TMJ disorder once they determine that is what you are experiencing. After your dentist evaluates your face, neck, jaw, and mouth, they will develop a personalized treatment plan for you. One popular way to help is by our dentist prescribing a custom-fitted oral bite appliance that you can wear at night. This bite guard acts as a barrier in between your grating teeth while at the same time realigning your bite, protecting your smile.
If you have any further questions, feel free to contact our office. We are committed to providing comprehensive dental care and information, leading Powell patients in the right direction towards a functioning smile.
Comments Off

on Your Dentist in Powell Can Help Relieve Your TMJ Pain!
No Comments
No comments yet.
RSS feed for comments on this post.
Sorry, the comment form is closed at this time.