October 17, 2019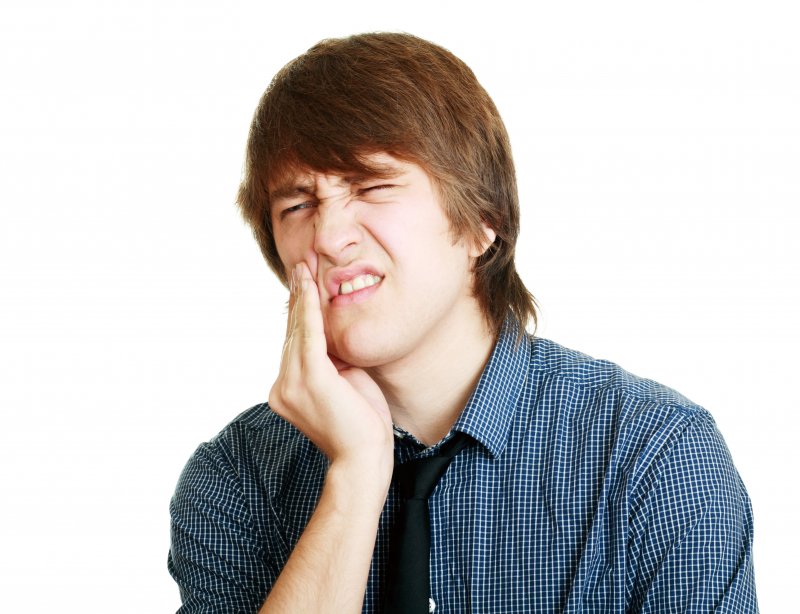 A sure way to ruin a nice fall day is for a toothache to develop. The intense pain can make it hard to function and leave you desperate for a solution. To receive the care you need for a dental emergency like this, it's of the utmost importance to reach out to a trusted dentist. Many times, he or she will recommend an over-the-counter product to help to stabilize the situation. As you continue reading, you'll learn about two types of products that may be suggested and other ways you can lessen any discomfort.
It's Important to Know This Upfront
Before we explore what store-bought products a dentist may recommend for a toothache, it's important to know that when a toothache occurs, it's imperative that you visit a dentist for treatment. Any time there is pain, it's your body's way of warning you of a developing problem. Thus, when you visit a dentist, he or she will be able to determine what the cause of your tooth pain is and develop a plan of action to restore your oral health.
A Dentist May Recommend These Products
When you contact a dentist's office to report your emergency and schedule a visit, you'll typically speak with a staff member who will provide instructions on what you can do to lessen the pain and stabilize the situation. Here are two actions that are often recommended to temporarily quiet a toothache until you can get in for a visit:
To apply Orajel to the pain site
To take an over-the-counter pain reliever like ibuprofen (Advil or Motrin) or acetaminophen (Tylenol)
As a reminder, these products may provide temporary pain relief, but it's still critical to visit a dentist to have the problem (which is usually acute bacteria growth) addressed.
Other Ways to Respond to a Toothache
In addition to the above-listed actions, here are some other helpful ways to respond to a severe toothache:
You can rinse your mouth with a salt-water solution or an alcohol-based mouthwash to numb the pain site.
It doesn't hurt to carefully floss around the affected tooth to make sure nothing is lodged between your teeth.
If you have any swelling, applying an icepack to the outside of your jaw in 20-minute increments will help to reduce the inflammation and decrease any discomfort.
While you wait to receive professional care from a dentist, you should keep your head elevated to prevent blood rushing to your mouth and intensifying the pain.
It's unfortunate to have a toothache, but you don't have to let it slow you down. By following the above-mentioned guidelines and visiting a dentist, the pain associated with a toothache can be halted and your oral health restored to normal.
About the Author
A graduate of The Ohio State University, Dr. Ryan N. Eskridge has been practicing dentistry for the past 14 years. Throughout his career, he has treated his fair share of toothaches and other dental emergencies. Dr. Eskridge takes pride in not only helping patients regain their oral health, but also in teaching them how to prevent future problems. He provides emergency dentistry at Wedgewood Complete Dentistry, and he can be reached for more information through his website.
Comments Off

on Over-the-Counter Products for Temporary Toothache Relief
No Comments
No comments yet.
RSS feed for comments on this post.
Sorry, the comment form is closed at this time.