November 3, 2022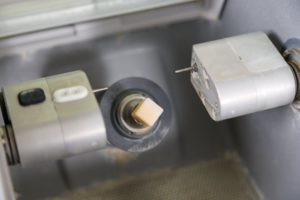 When it comes to dental restorations, crowns are pretty popular! They're one of the most commonly used solutions for restoring damaged, decayed, or otherwise compromised teeth. But in the past, receiving a dental crown wasn't always a quick or simple process. However, thanks to advancements in dental technology and new, innovative approaches, the process for getting them is faster and better than ever before—they can now even be placed in a single appointment! But does this expedited process still provide a lasting, durable solution? Here's more from your dentist in Powell about same-day dental crowns.
1. The Process Takes Roughly 2 Hours to Complete
Perhaps one of the biggest draws of same-day dental crowns (also sometimes referred to as CEREC crowns) is the accelerated placement process. They can be fully designed, fabricated, and placed all within a single appointment! This turnaround time is much quicker than traditional crowns, which often take multiple visits over a couple of weeks to fully plan and integrate.
2. Getting Them Is Relatively Comfortable
Since the process is ultimately quicker, patients experience less overall discomfort when receiving CEREC crowns. You'll have to endure fewer rounds of numbing shots, spend less time sitting in the chair, and of course, you'll dodge the need for impressions using that foul-tasting, gooey material that's used for traditional crowns!
3. They're Undeniably Durable
If you're concerned about sacrificing quality by opting for CEREC crowns, don't worry; you won't have to give up any of the impressive durability that traditional crowns offer! Same-day crowns are made from the same, robust materials (often dental porcelain) as lab-manufactured crowns. This means that they're strong enough to withstand the daily wear and tear of biting and chewing. Just keep in mind that dental crowns, no matter which type, aren't invincible and can still sustain damage if you aren't careful.
4. They Usually Aren't More Expensive Than Traditional Crowns
Even though you'd maybe assume that the cutting-edge technology used for same-day crowns would lead to a higher cost for treatment, this isn't the case! Same-day crowns are roughly the same price as traditional crowns, since the process actually eliminates many of the other costly expenses that are usually needed like impression materials and the cost of sending things to the lab.
5. No Specialized Maintenance Required
Whether you're getting a traditional crown or a same-day crown, you're still going to have to take care of it moving forward to ensure its integrity. But fortunately, same-day crowns don't require any extra or specialized maintenance! You simply need to continue with your normal oral hygiene regimen: brush twice a day for two minutes each time, floss daily, rinse with mouthwash, and visit your dentist for routine preventive care.
Same-day dental crowns are just one of the many ways that technology continues to make dental care easier; these restorative solutions are certain to restore a damaged smile to its former glory!
About the Author
Dr. Ryan Eskridge received his DDS from The Ohio State University College of Dentistry and has proudly served patients and families in the Powell, OH community for several years! His practice is thrilled to offer a wide range of available services, including same-day crowns! If you have any questions about CEREC crowns or would like to schedule a visit, you can contact Dr. Eskridge through his website or over the phone for assistance: (614) 792-0063.
Comments Off

on 5 Interesting, Little-Known Facts about Same-Day Dental Crowns
No Comments
No comments yet.
RSS feed for comments on this post.
Sorry, the comment form is closed at this time.