September 23, 2020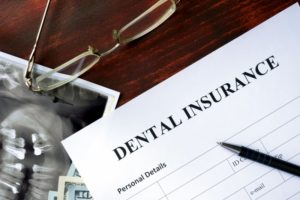 Simply put, getting dental work can be fairly expensive, especially if you're uninsured. Having comprehensive dental coverage can mean the difference between maintaining a healthy smile and living with painful cavities and gum infections. However, choosing a dental insurance plan can be somewhat confusing, especially if you've never done it before. Before choosing a policy, here are four helpful things to know about buying dental insurance.
1. See If You Can Get Group Coverage
Most people have dental insurance through either their job or other group coverage programs such as those provided by the Affordable Care Act, Children's Health Insurance Program (CHIP), Medicaid, or TriCare for military members.
These kinds of plans are generally less costly and provide better benefits than individual insurance. However, you should always closely examine the details of an employer-provided insurance plan before accepting it. It's best to evaluate whether the benefits provided from that plan will be worth the premiums.
2. If Not, Look into Individual Policies
Individual policies are usually more expensive than group policies, and they often come with fewer benefits. You'll also likely have to wait a few months or even a year between buying the policy and being approved for coverage for a major procedure. While some individual policies don't have these waiting periods, they typically cost more.
Ultimately, before deciding on a plan, it's best to do your research and shop around to compare your options.
3. Check Which Dentists Are in Your Network
If there's a dentist you like, ask them which insurance plans they accept. Indemnity plans allow you to choose your own dentist, but they can be more expensive. HMO and PPO plans limit your care options to dentists in your network, but they often have lower premiums.
4. Learn What Your Policy Covers
Within both individual and group policies, benefits can still vary greatly. While preventive care such as cleanings is almost always covered, different plans will cover different percentages of the costs of restorative work. Additionally, you may be insured by the same company as your coworker but have different benefits. For this reason, you'll have to carefully examine the treatments that are covered under each plan.
As expensive as dental insurance premiums can be, it's undoubtedly worth it in the long run. People with dental insurance are more likely to attend regular checkups. As a result, they're likely to have better oral health because they get issues like cavities treated early on. No matter which type of dental insurance plan you choose, the benefits are almost always worth it.
About the Author
Dr. Ryan Eskridge achieved his Doctor of Dental Surgery degree in 2002 from the Ohio State University College of Dentistry. Since then, he has taken numerous post-graduate training courses at the prestigious Dawson Academy. Wedgewood Complete Dentistry, his practice in Powell, OH, accepts all major PPO dental insurance plans and is in network with Cigna and Delta Dental. His team is more than happy to help you file your claims and maximize your benefits. To learn more, visit Dr. Eskridge's website or call his practice at (614) 792-0063.
Comments Off

on 4 Things You Should Know When Buying Dental Insurance
No Comments
No comments yet.
RSS feed for comments on this post.
Sorry, the comment form is closed at this time.