July 21, 2016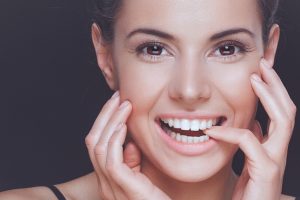 A beautiful smile makes a lasting impression, are you happy with yours? Do you feel confident about smiling freely for photos or when you meet someone new; or are there aspects of your smile you'd like to change? Your dentist in Powell, OH has great news for you! Cosmetic dentistry offers many options for improving your smile. From whitening your teeth to completely changing the appearance of your smile, we'll discuss the benefits of cosmetic dentistry.
Teeth Whitening
Whitening and brightening your smile makes a huge impact on your smile and can actually take years off your appearance. At Wedgewood Complete Dentistry we offer two options for whitening, which is an in-office option, or take-home trays. Zoom Whitening is our in-office system, which can be completed in one appointment and will give you immediate results. This option works well for busy patients who don't have time to whiten their teeth on their own.
We can also fabricate customized plastic whitening trays that you can use at home to whiten at your leisure. This option is great because it allows you to update your smile whenever you like, so your smile will always be ready for your next vacation or big event.
Porcelain Veneers
Dental veneers are a great option for repairing and restoring your smile. Veneers are thin shells made of porcelain that are designed to fit over your natural tooth structure. They can be used to repair one or two teeth that may have small chips, gapping, fractures or discoloration, or they can also be used to enhance an entire smile.
Invisalign
If you live with teeth that are crooked you understand how embarrassing it can be to smile. You may have considered straightening your teeth, however the idea of wearing metal braces for years does not appeal to everyone. What if you could straighten your teeth discreetly, without anyone noticing?
Invisalign uses clear plastic aligners to apply gentle pressure and straighten your teeth gradually. The aligners are virtually invisible and they don't interfere with talking or smiling because of their snug secure fit. They can be removed for eating and brushing so there are no diet restrictions, and your home care routine will not change. You'll even be able to see what your newly aligned smile will look like prior to starting treatment.
If you're unsatisfied with your smile, the first place to start is a consultation with Dr. Ryan Eskridge or Dr. Norman Straker. With decades of experience and thousands of hours of advanced training between them, these highly skilled dentists are well equipped to create the smile of your dreams! Learn more about your options by calling us today.
Comments Off

on Your Dentist in Powell, OH Discusses The Benefits of Cosmetic Dentistry
No Comments
No comments yet.
RSS feed for comments on this post.
Sorry, the comment form is closed at this time.